About
In my opinion, life is too short not to do what you are passionate about. For me, that's design and blacksmithing.
The fact that I now have a business where I can combine the two makes me very content.
I love it, the smell of the fire and the sound of striking hot iron on a ringing anvil.
Great Britain has a wealthy history of wrought ironwork and I enjoy nothing better than contributing to it.
Combining my passion for design with metalworking skills is the greatest way to give my customers something truly unique. It is not all about the end product, but also the journey from design to production to customer that is a great one I love sharing.
As one of only a handful of blacksmiths in the country to train with the National Heritage Ironwork Group, working with master craftsmen in museums and workshops, this is one aspect of my work I take very seriously.
There are some fantastic stories, lessons, history and wonders in the industry that need our protection.
With experience, skills and a network of contacts in the field, I can successfully help preserve the history of ironwork for future generations to enjoy.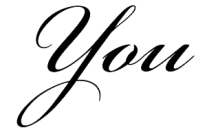 You have great taste and style and appreciate traditional skills combined with original design.
Without you, I wouldn't be able to continue my incredible journey in British craftsmanship.
Supporting my work encourages and inspires me to continue to uphold the traditions and skills of this wonderful craft, to ensure they are preserved and passed on to future generations.
Thank you